Saturday, June 24, 2017
Minneapolis Gun Club – Prior Lake, Minnesota
Minnesota is the first and only state high school athletic association in America to recognize and support a trapshooting tournament.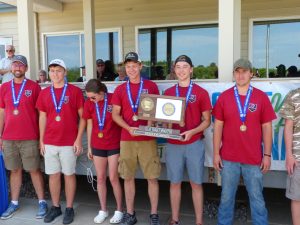 One of the MSHSL's goals in 2012 was to explore the potential assimilation of education-based competitions in MSHSL initiatives that will enhance academic opportunities for students and in MSHSL member school communities. With the ongoing success of the clay target league, the MSHSL has recognized that the clay target league is a viable alliance to help achieve their goal. On December 6, 2012 the MSHSL board of directors approved a presenting partnership with the clay target league for the 2014 State Tournament that was held on June 13, 2014. Trapshooting individuals and teams were recognized as high school sport champions like all other high school sports in Minnesota.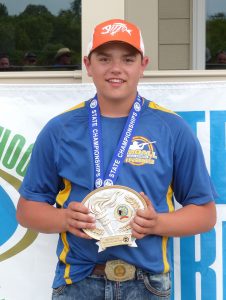 The MSHSL State Tournament offers the highest achievers in individual and team trapshooting competition the opportunity to compete and be recognized in a state tournament like all other MSHSL-sanctioned sports. With this achievement, the MSHSL is the first and only state high school athletic association in the country to present and support a trapshooting state tournament.
Unlike the Minnesota State High School Clay Target League's Championship that invites all participants to compete, the MSHSL State Tournament invites a select number of top performing teams and individuals to compete in a single-day competition and champions will be awarded covenant Minnesota State High School League trophies.