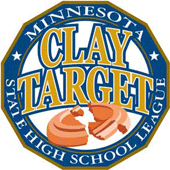 Congratulations to all participants and champions at the 2017 Minnesota State High School League Clay Target State Tournament. Student athletes from the Minnesota State High School Clay Target League competed in the annual State Tournament at the Minneapolis Gun Club in Prior Lake, Minnesota.
Minnesota is the first and only state in which the high school athletic governing body recognizes and supports a clay target state tournament.
101 student athletes with the season highest averages qualified for the individual competition.
40 teams qualified from the 2017 MNSHSCTL Trap Shooting Championship
Individual Champions: (score)
Ties were broken using reverse run.
Champion: Woodrow Glazer (100)
2nd Place: Jeremy Knight (99)
3rd Place: Lane Berning (99)
4th Place: Cody Schoen (99)
5th Place: Jesse Groen (99)
6th Place: Jake Nohre (99)
7th Place: Zac Olson (98)
8th Place: Jake Johnson (98)
Team Champions:
1st Place:  480×500 –  St. Michael-Albertville High School
2nd Place:  474×500 – Hibbing High School
3rd Place: 470×500 – Blaine High School